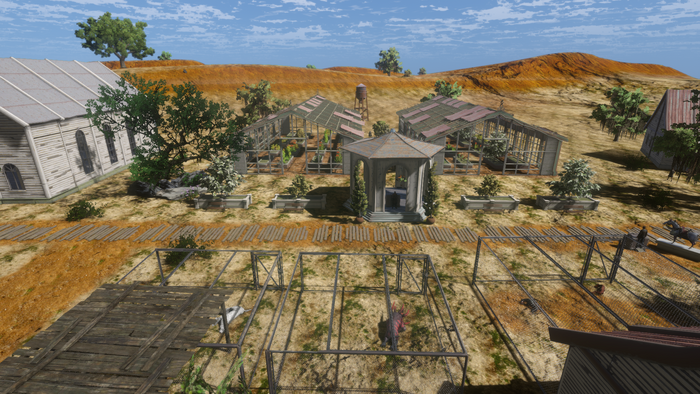 Corpse Harbor consists of two islands connected by a bridge and serves as the main trading hub. There are currently 4 traders here, 3 of which are unique. Two of the unique traders carry goods you can only obtain from them, the others provides frequently used resources.
Composed of gently rolling hills and flat valleys Corpse Harbor contains numerous animal types available for capturing along with a number of enrichments to be found. Two buildings can be found along with a container type location in the outlying areas of the biome. A boat exists tied up to the pier. An inventive and curious explorer may find generous loot within this biome. This biome is also a potential site for a base due to the flat grounds available and the proximity to the vendors.
Contents are current up to the 2.26 patch.
Tamed and Cured (Found)
Purchasable Tamed
Untamed and Uncured
Other
Human and Humanoid
Mutant Animals/Monsters
Tools and Weapons
Tools
Weapons
Materials
Rocks and Ores
Rare Items
Rare: Unique
Rare: Spawned
Crafting
Chemicals and Aid
Crafting Stations
Containers
Items